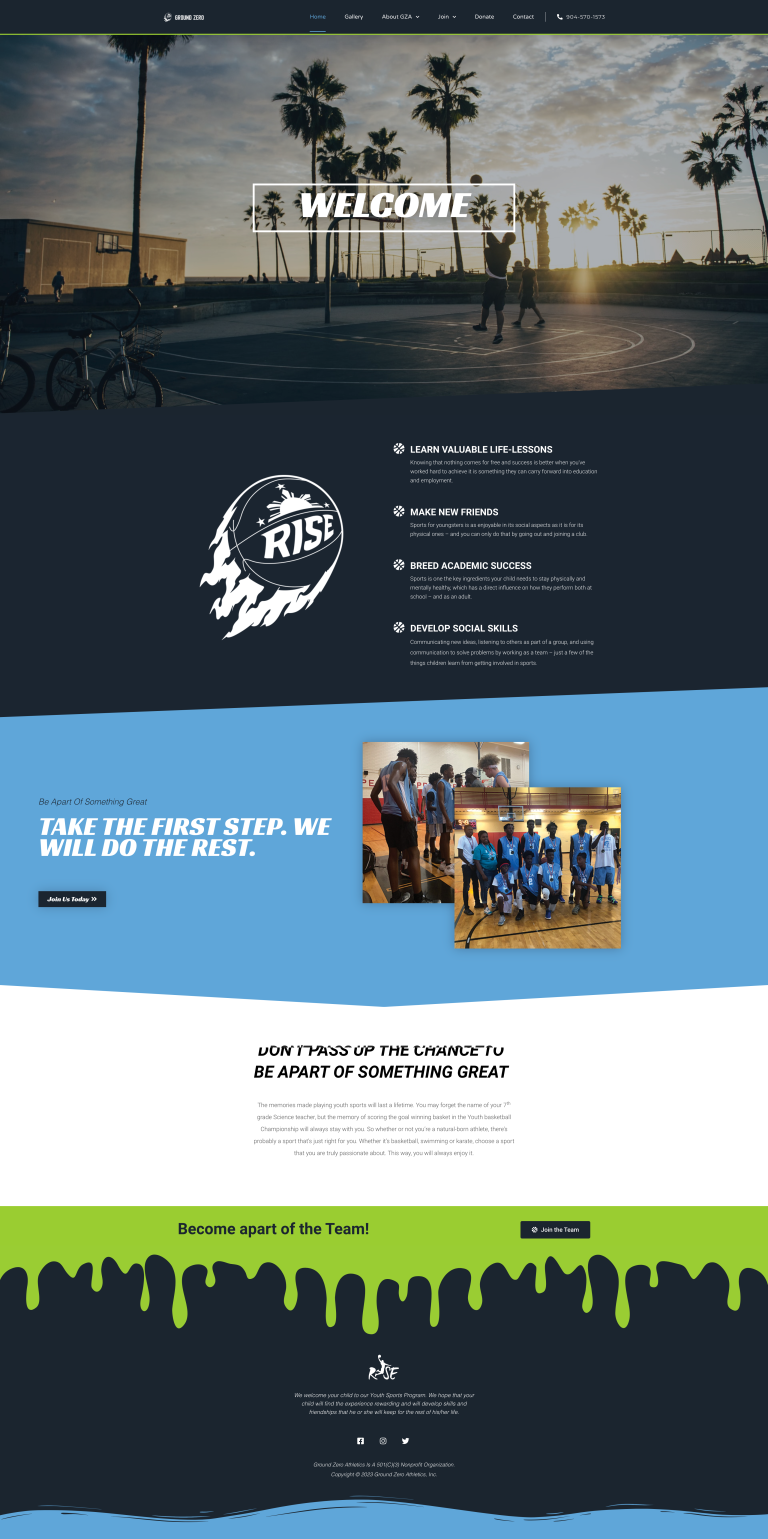 Jive Technology is a website development company that specializes in helping organizations achieve their goals through effective online presence. Recently, Jive Technology had the opportunity to work with Ground Zero Athletics, a non-profit organization with the mission of providing year-round basketball opportunities for low-income youth, regardless of their financial situation.
Ground Zero Athletics faced a challenge in reaching out to its target audience and raising awareness about its mission. The organization needed a website that would not only showcase its programs and services but also make it easy for people to learn about the organization and support its cause.
Jive Technology took on the challenge of creating a website that would help Ground Zero Athletics achieve its goals. The Jive team worked closely with the non-profit organization to understand its mission, target audience, and goals. Using this information, Jive created a website that was both visually appealing and informative.
The website created by Jive Technology for Ground Zero Athletics included information about the organization's programs, upcoming events, and how people can get involved. The website was designed with a user-friendly interface, making it easy for visitors to navigate and find the information they need.
Since the launch of the website, Ground Zero Athletics has seen an increase in website traffic, engagement, and donations. The website has helped the organization reach out to more people and spread the word about its mission. Jive Technology was proud to have played a part in helping Ground Zero Athletics achieve its goals and make a positive impact in the lives of low-income youth.